The Alberta Advantage is an award-winning political commentary podcast offering news and analysis from a left-wing perspective.
Based in Calgary, Alberta, the podcast shares its birthplace with that of the Co-operative Commonwealth Federation (CCF) – a political coalition of progressive, socialist and labour groups formed in 1932, and predecessor to Canada's New Democratic Party (NDP).
Motivated to share more of Calgary's progressive history and engage with contemporary political and economic issues, the podcast's lively group of commentators recorded and released the first episode in October 2017. The show has steadily continued on a bi-monthly basis, along the way getting picked up for re-broadcast on CJSW Radio 90.9 FM once per month, and becoming part of the Ricochet podcast network.
In addition to full-length episodes, Alberta Advantage releases mini-episodes every month featuring lighter, more off-the-cuff responses to mainstream op-ed pieces, plus occasional interviews and diversions.
In May 2019, the podcast won the Best of Calgary's Best Podcast award, and was also a finalist for the Best Twitter Personality award, both in the Cityscapes & People category. These awards are decided by popular vote among Calgarians.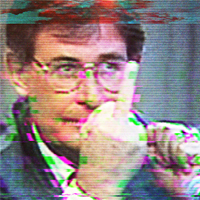 We encourage you to listen to the recent episodes plus the archives for a variety of topics, such as pipelines, wheat, and centrism; roasts of conservatives like Jason Kenney, Ralph Klein, and "Bible Bill" Aberhart; deep dives into documents like the Regina Manifesto and Waffle Manifesto; and interviews with Barbara Silva (SOS Alberta), Ricardo Acuña (Parkland Institute), and Bashir Mohamed, Edmonton amateur historian.
Reaching the $1500 per month support milestone on Patreon in October 2019, the podcast has begun delivering a bi-monthly newsletter to subscriber inboxes that rounds up news pieces with a sharp writing style. Production is also underway on original video content, corresponding to themes discussed in podcast episodes.
We welcome your interest and feedback: feel free to contact us and check out our Patreon to support our work and find out what's next.